Birthing Center Encounters
21 Apr 2023

1 Minute to read
Birthing Center Encounters
Updated on 21 Apr 2023

1 Minute to read
---
Share feedback
Thanks for sharing your feedback!
Object Description
One record per birthing center encounter; this object executes the logic to generate the final encounter-level properties based on the full set of documents related to the encounter collected in the aggregator object.
Metadata
Table Name: ursa.so_ursa_core_enc_012
Layer: Synthetic Object
Object Type: Single Stack
Temporal Class: Event
Case ID: Encounter ID
Event Date: Encounter Start Date
Primary Key: Encounter ID
Relational Diagram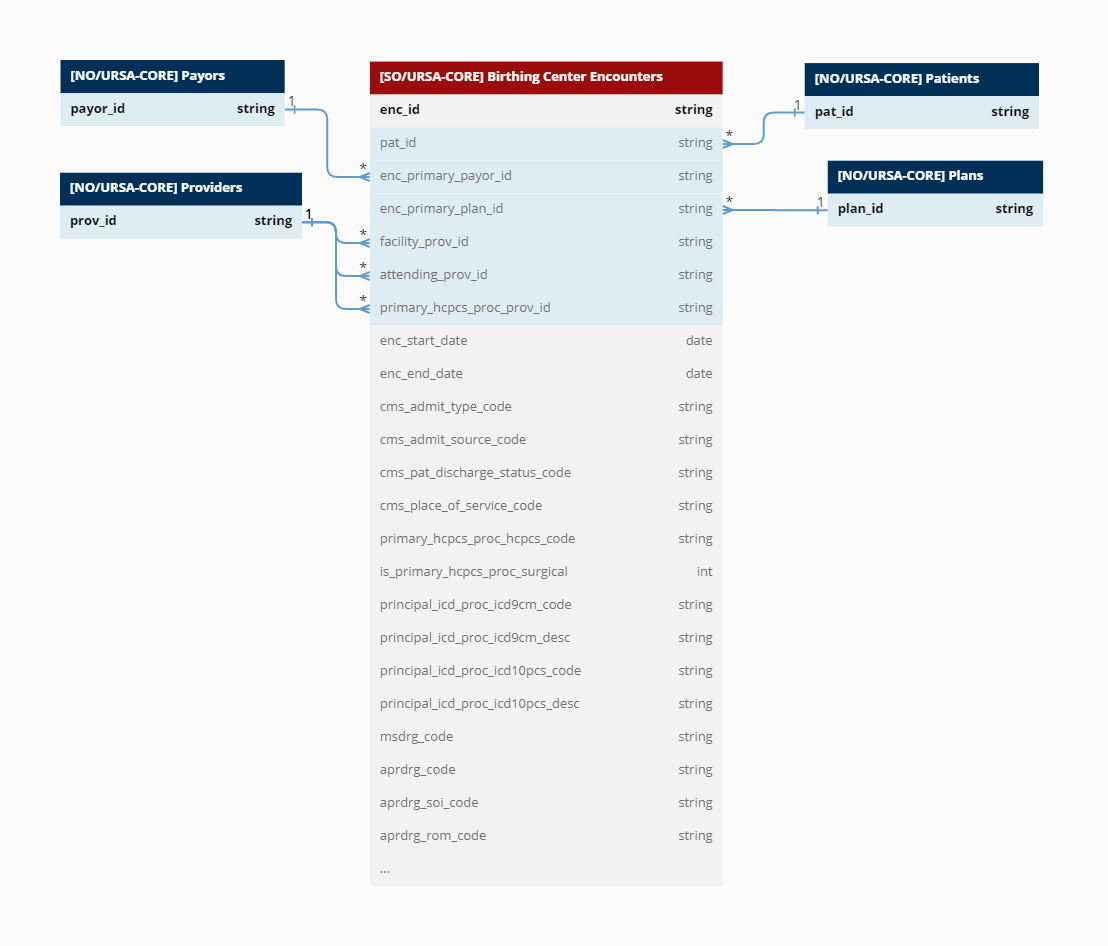 Related Key Concepts
None.
Dedicated Precursors
None.
FAQs
None.
---
Was this article helpful?
---