Data Mart for Emergency Department Visit Parent Encounters
20 Apr 2023

1 Minute to read
Data Mart for Emergency Department Visit Parent Encounters
Updated on 20 Apr 2023

1 Minute to read
---
Share feedback
Thanks for sharing your feedback!
Object Description
One record per emergency department visit parent encounter -- encounters, including hospital inpatient encounters, that involve a patient stay in the hospital emergency room.
Metadata
Table Name: ursa.dm_ursa_core_004
Layer: Data Mart
Object Type: Single Stack
Temporal Class: Event
Case ID: Encounter ID
Event Date: Encounter Start Date
Primary Key: Encounter ID
Relational Diagram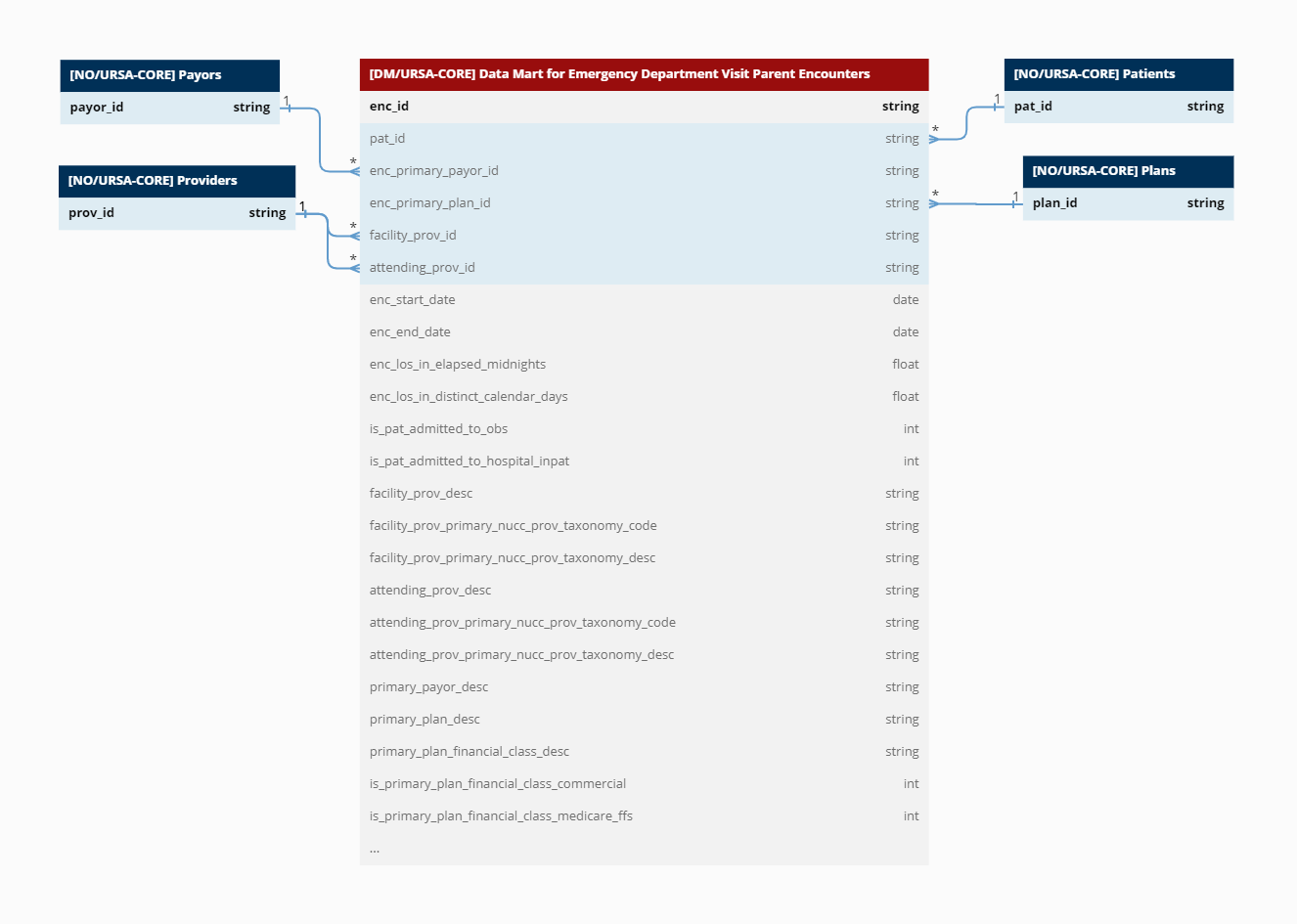 Related Key Concepts
None.
Dedicated Precursors
None.
FAQs
None.
---
Was this article helpful?
---