Primary Care Clinician Office Visits
24 Apr 2023

1 Minute to read
Primary Care Clinician Office Visits
Updated on 24 Apr 2023

1 Minute to read
---
Share feedback
Thanks for sharing your feedback!
Object Description
One record per office visit with a primary care clinician, or in which primary care services were delivered; clinician office visits meeting any of the following criteria are considered primary care: (1) a service provider or attending provider with a qualifying primary care primary specialty; (2) a HCPCS code associated with preventive primary care services; (3) a service provider, attending provider, or provider group provider designated as a primary care provider in the Providers object.
Metadata
Table Name: ursa.so_ursa_core_enc_301
Layer: Synthetic Object
Object Type: Single Stack
Temporal Class: Event
Case ID: Encounter ID
Event Date: Encounter Date
Primary Key: Encounter ID
Relational Diagram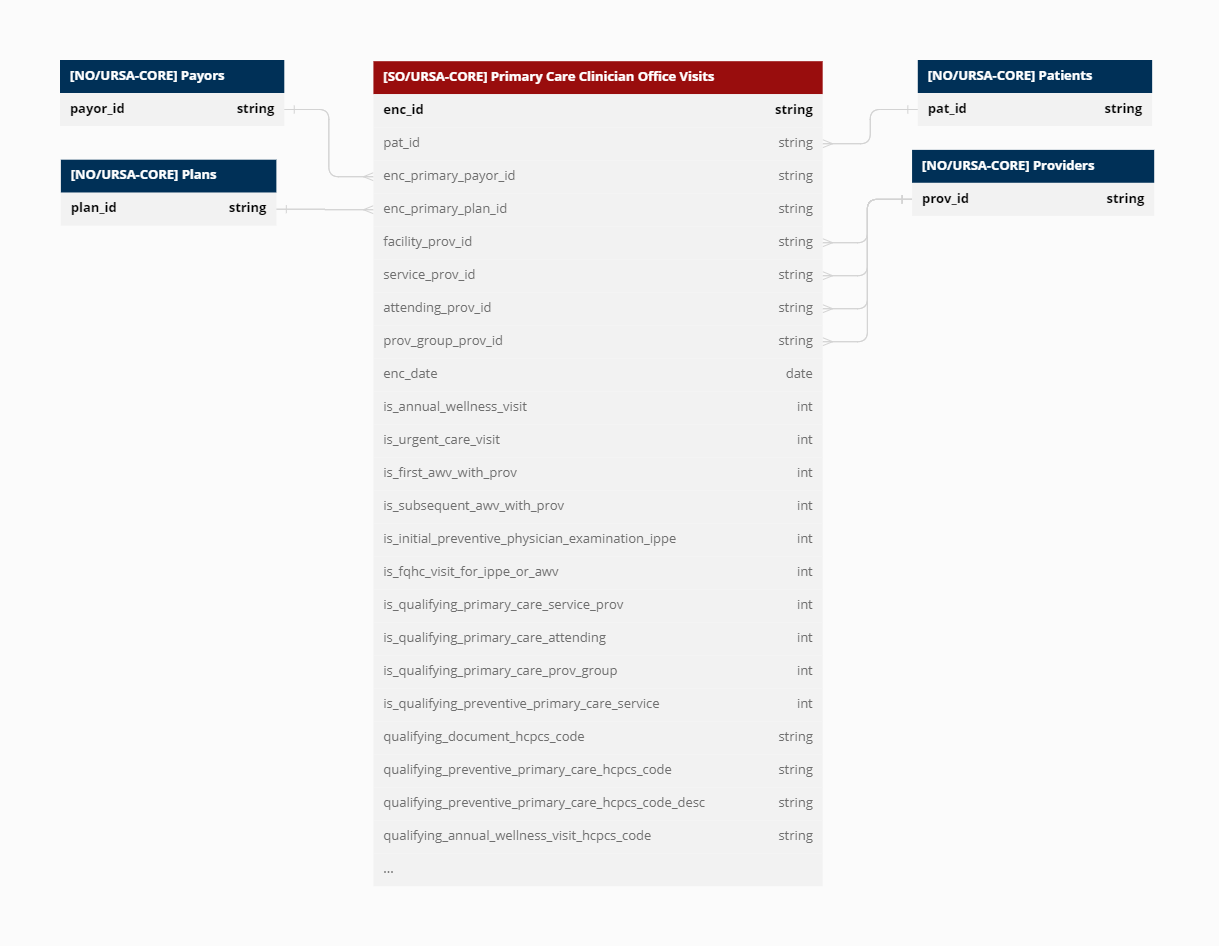 Related Key Concepts
Dedicated Precursors
None.
FAQs
None.
---
Was this article helpful?
---
What's Next