SNF Encounters
21 Apr 2023

1 Minute to read
SNF Encounters
Updated on 21 Apr 2023

1 Minute to read
---
Share feedback
Thanks for sharing your feedback!
Object Description
One record per SNF encounter; this object executes the logic to generate the final encounter-level properties based on the full set of documents related to the encounter collected in the aggregator object. A SNF encounter is a continuous stay at a skilled nursing facility, involving at least some time where the patient is inpatient status (i.e., not residential), but perhaps extending beyond inpatient status while the patient is still staying within the facility.
Metadata
Table Name: ursa.so_ursa_core_enc_005
Layer: Synthetic Object
Object Type: Single Stack
Temporal Class: Event
Case ID: Encounter ID
Event Date: Encounter Start Date
Primary Key: Encounter ID
Relational Diagram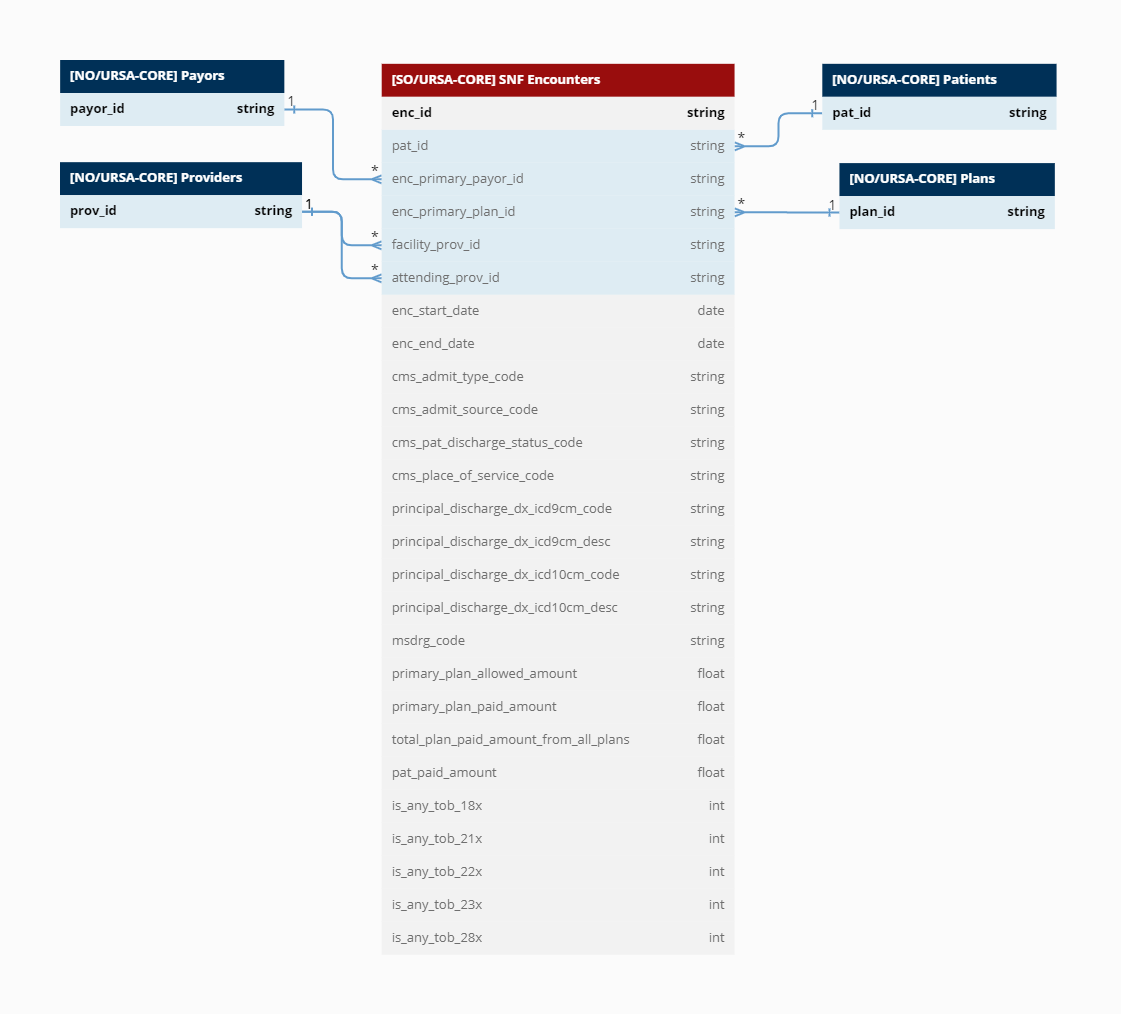 Related Key Concepts
None.
Dedicated Precursors
None.
FAQs
None.
---
Was this article helpful?
---
What's Next