Source Local Patient ID Crosswalk to Data Model Patient ID
26 Apr 2023

1 Minute to read
Source Local Patient ID Crosswalk to Data Model Patient ID
Updated on 26 Apr 2023

1 Minute to read
---
Share feedback
Thanks for sharing your feedback!
Object Description
One record per source local patient ID value, with the matched Patient ID data model key; implements matching logic to find records for the same patient in source data and consolidate them under a single Patient ID value.
Metadata
Table Name: ursa.mi_ursa_021
Layer: Metadata and Integration
Object Type: Integrator
Temporal Class: Entity
Case ID: Source ID, Source Local Patient ID
Primary Key: Source ID, Source Local Patient ID
Relational Diagram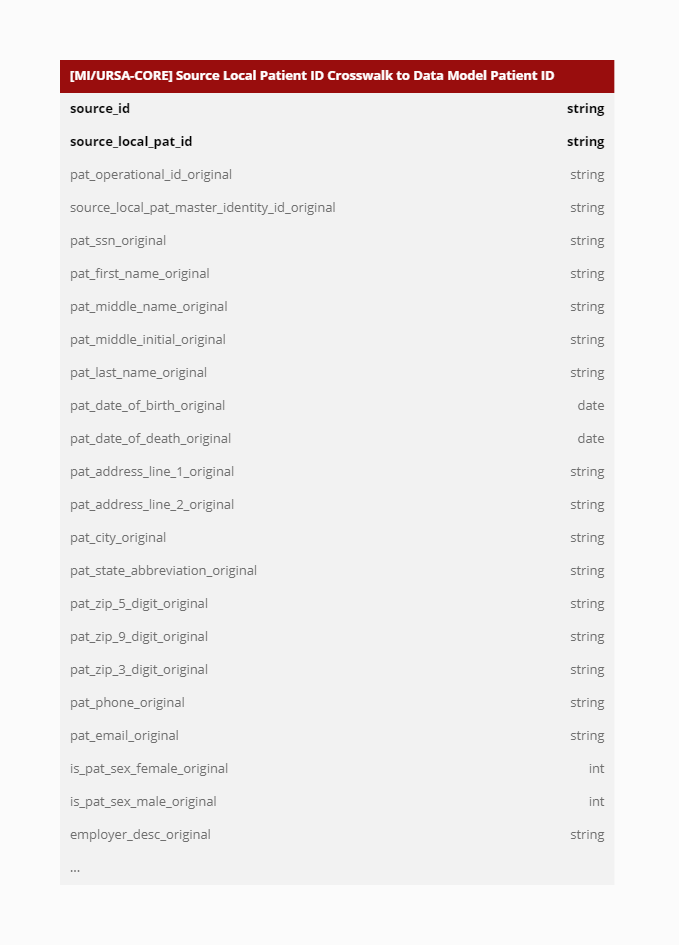 Related Key Concepts
None.
Dedicated Precursors
None.
FAQs
None.
---
Was this article helpful?
---