Universal Patient Document Aggregator
24 Apr 2023

1 Minute to read
Universal Patient Document Aggregator
Updated on 24 Apr 2023

1 Minute to read
---
Share feedback
Thanks for sharing your feedback!
Object Description
Contains one record for each instance of the following document types: (1) institutional claim header; (2) institutional claim service line item; (3) institutional claim diagnosis; (4) institutional claim procedure; (5) professional claim service line item; (6) professional claim diagnosis; (7) pharmacy claim; (8) EMR encounters. From those document types, the following "common codeset" values are captured: (1) DRGs; (2) ICD9/10 diagnosis codes; (3) ICD9/10 procedure codes; (4) HCPCS codes (with modifiers); (5) revenue center codes; (5) NDCs; (6) place of service code; (7) admit type code; (8) admit source code, (9) discharge status code.
Metadata
Table Name: ursa.so_ursa_core_pat_001
Layer: Synthetic Object
Object Type: Integrator
Temporal Class: Event
Case ID: Document ID
Event Date: Document Effective Date
Primary Key: Document ID
Relational Diagram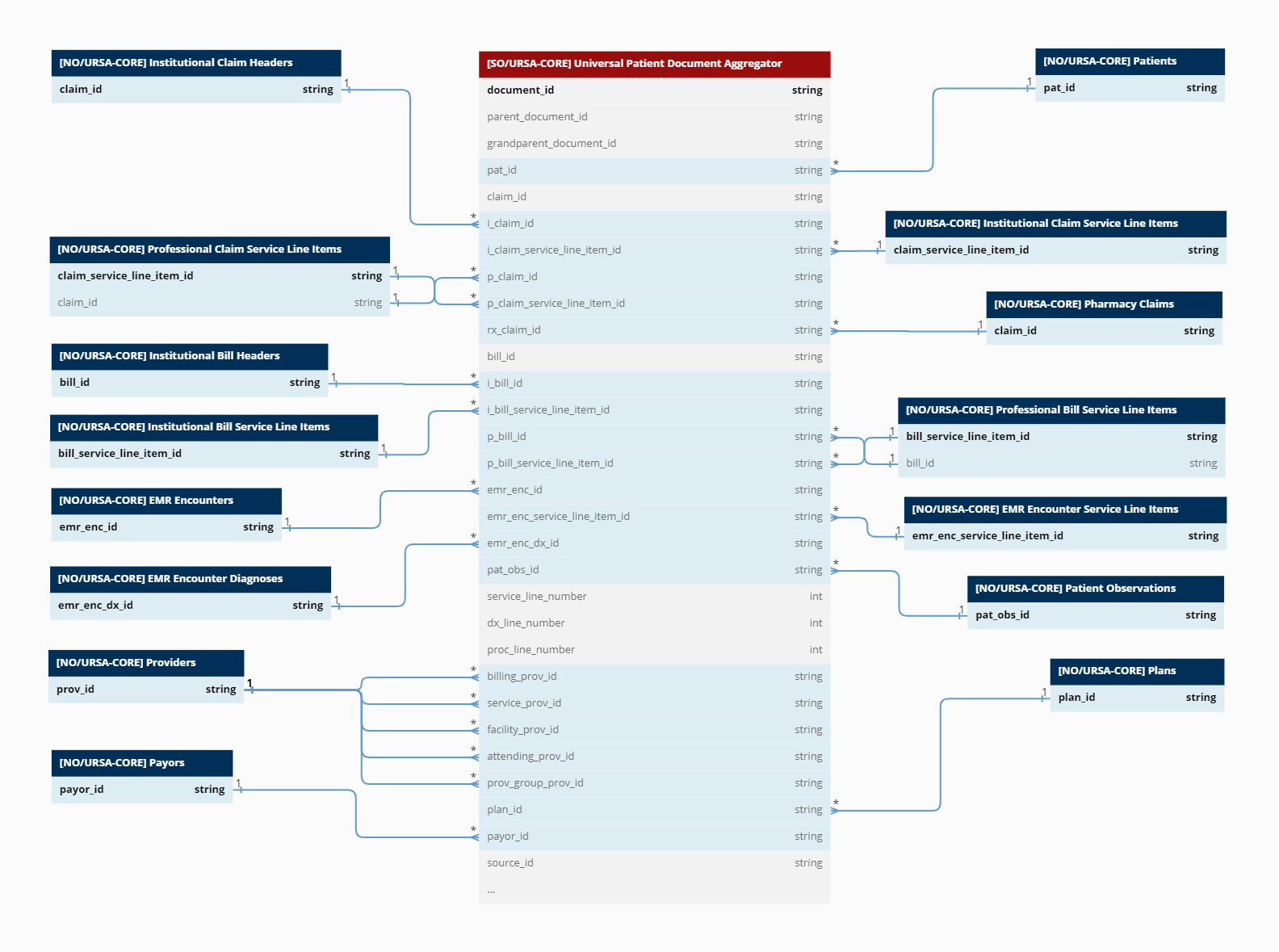 Related Key Concepts
Dedicated Precursors
None.
FAQs
None.
---
Was this article helpful?
---
What's Next